Management

Managing Director and 1. Chairman: Dr. Denis Coulibaly


    

Founder and CEO of non-profit organization Partnership for Rural Development in Africa / PLEA e.V.

    

Born in 1958 in the region of Segou in Mali, married, one child.

    

Nationality: German

    

Languages ​​spoken: French (very good), Spanish (very good), German (good), English (Basic)

    Hobby

gardener

Education and training

1979 High School in the Department of Biology at the Lycée regional de Segou
1985 agricultural engineer in the field of plant production in the Instituto de ciencias Agropecuarias de la Havana / ISCAH in Cuba

1993 postgraduate and master's degree in the field of Agricultural Sciences in the Tropics and Sub-Tropics at the University of Göttingen
2004 PhD at the Faculty of agricultural-horticultural Humboldt University Berlin
Training: Coordinator of the International Project & Resource Management at the Society for Sustainable Development mbH / GNE in Witzenhausen, Germany

Professional background
Production manager and co-founder of the Cooperative multifonctionnelle agropastoral de Baguinéda in Mali (COMAGROPAS).

Development expert at the NGO Helvetas - in the development program planning and food security in Fuladugu in the district of Kita in Mali.

Employee of the association Initiative Sudan e.V.

National Director of the Spanish NGO Fundación Intervida in Mali

2. Chairman Kossi Mawuli Gomado

Mr. Kossi Mawuli Gamado holds a master in the field of social sciences, graduated from the Faculty of Social Sciences of the University of Göttingen and is self-employed as a System Engineer and System Administrator.

Treasurer: Alhousseine Keita

As treasurer of PLEA e.V. Göttingen I am pleased to be able to work for a non-profit association that takes care of the needs of rural Africa. From the beginning, I liked the developmental approach of PLEA e.V. The responsible position of a treasurer is to support the Managing Director and his administration. Moreover, it is my goal to promote the operational presence of PLEA e.V. in my country, the Republic of Guinea.

My age is 32 years. Besides being a plan commissioner for the finance and planning ministry of my home country I am studying currently at Fulda University in the Department of Economics, Department of International Management with a focus on controlling and international accounting. Study objective is the attainment of a Master's degree.
Auditor: Dr. Jürgen Schrader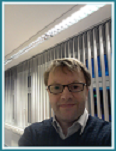 Legal advice: Lawyer Markus Essfeld

Even before establishing the association PLEA it was a matter of particular concern for me to support the current president of PLEA, Dr. Denis Coulibaly with legal advice and organizational assistance. It all started with a relief operation for the village school of Somadougou in 1991. As a church musician I had the opportunity to assist Dr. Coulibaly and his village school project. After the founding of PLEA, I was asked to act as an advocate for the association. For a couple of years I see myself in the role of volunteer legal advisor.

I earn my money as a lawyer in Cologne focusing on medical law, damage law and administrative law.

It's a great pleasure for me to support Dr. Coulibaly and his staff and to provide assistance for the further development of rural areas in Africa.